Who is this Michaela girl?
Cee Cee Michaela
...
was born and raised in Hickory, North Carolina. She did her first movie at the age of nine. By the time she was twelve, she was singing in four octaves and four languages. At 17, she received one of the most prestigious scholarships to the North Carolina School of the Arts double majoring in Dance and Classical Voice. She played the late, great Gregory Hine's little sister on Broadway by the time she was 21 years old. She is a graduate of the

Boston Conservatory of Music

in which her Bachelor of Fine Arts degree in Musical Theater was FedExed to her stage door as she had already landed on Broadway before she could finish her last two months of college.
While she graced the stage of

Jelly's

Last Jam

with over 550 performances with

Mr. Hines, Ben Vereen and Phylicia Rashad

, Ms. Michaela continued her studies while in New York and graduated as one of about seven African-American students in an all white conservatory! She also starred in the Broadway hit, Smokey Joe's Café as well as several television shows such as:

All My Children, The Fresh Prince, Chicago Hope, The Steve Harvey Show and Strong Medicine

. But she is probably BEST known for her character of (

Yvonne)

, the police officer and William's Fiancée, on the UPN hit comedy

"GIRLFRIENDS

", executive produced by Kelsey Grammer. She also played

the role of (SIMONE) in the movie, "

HAIR

SHOW

"

, starring along with Mo'Nique executive produced by Magic Johnson and has been seen on

TBN's "PRAISE THE LORD"

on numerous occasions.
In 2003, Cee Cee Michaela wrote her first book entitled :

I Wish I Had Known:101 Nuggets for Healthy Relationships

and she has an Inspirational CD, which she wrote, arranged and produced that was #6 on the Gospel charts in Europe. She copyrighted her first song at eighteen years old and she now has almost forty songs located in her ASCAP catalogue. She is the sole owner of all of her masters, rights and publishing. Her music has scored some of the top shows in America such as

Party of Five.

She is the owner of several businesses:

Driven By a Vision Records, Pop The Trunk™ Productions, Cee Cee Michaela Ministries and the GodzGirl/GodzGuy Network™,

a (501 c 3) non-profit organization that promotes abstinence and purity which all function successfully despite the fact that she spends over half of her time away from the office conducting empowerment workshops with a powerful life changing message to teenagers and adults across the world.
She has been invited to speak at some of America's top organizations, churches, schools and universities and has been successful in motivating the secular as well as non-secular. She has received numerous awards and proclamations from several states for her tireless efforts in empowering and educating our youth.Ms.Michaela teaches life skills classes to teens which incorporate: purity, beauty, purpose, leadership, wisdom and excellence. She is also the founder and host of The

HOLY

wood Retreat, a 3-day summer get-away for teens and their parents and in 2005,she launched her very own purity ring design which is extremely popular among teens as well as adults and is the highlight of her infamous all white purity ceremonies. She is currently the owner of her own ALL NATURAL BOTANICAL and REMEDIES Business. She mentors young ladies all over the city and holds her 1 and1/2 hour intensive: EDUCATION not MEDICATION Seminar and CANCER KILLER COMMUNITY CLASS as she is also a Natural Health advocate and educator. She recently wrote her first children's book entitled The Adventures of Zoe Greene and lauched The Zoe Greene Performing Arts and Humanities Troop for girls ages 5-10 years old. After more than 10 years of being abstinent and patiently waiting on the Lord,

she is SUPER excited to be married to Mr. Wilbert Floyd... the love of her life! They are happily residing in Greenville, SC where they enjoy strolling down Main street and biking on the Swamp Rabbit Trail.
---
Here is a visual of a few of her many
accomplishments
through the years!
2001

Her CD! She sings!

2003

Her Book, She writes!

2005

The Godzgirl Nework

2005 Purity Ring 2006 cover
2007 cover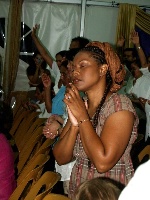 2008 Missions Trip to Jerusalem!
2009 Single Ladies Ministry
MATCHA GREEN TEA Cee Cee gets married!
---
The founder and teacher of the Ladybug Wisdom Club
---
Boaz Babes Single Ladies Ministry
---
Cee Cee is Founder and Host
Women/Girls of Iron in Fayetteville, NC
Cee Cee Teaches and Performs
St. Lucia Girls Purity Ceremony June 2014
---
Cee Cee Michaela's Personal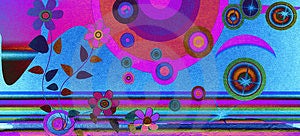 I have been chosen to press toward the mark for the prize of the high calling. Although many people may know me as a Hollywood television actress, I now take the time to travel across the United States as a motivational speaker. I am deeply concerned about the rebellion of our youth, teen pregnancy, STDs and HIV/AIDS, domestic/date violence, molestation and the growing rate and aftermath of divorce.
I have chosen to serve my community in the way of down-to-earth teaching, speaking -shedding light on these important issues. Maybe it is just me, but I believe that our nation is losing its moral fiber. It saddens me to see our generation continue to get "caught up" and be desensitized by the violent and sexual exploitative images in the media. The negative images from television, music, video games, the internet and fashion have caused many of our young people to live in an immodest and sexualized society.
I plan to innovatively stimulate their thought process so that the youth begin to reflect upon their future and the choices that they make. As a single, young, entrepreneurial lady, it is my desire to stand and serve as a positive example. Our children need encouragement and validation. Our young women and singles in particular, need to be educated and empowered.
I have done much research on the above issues and it is my mission to travel and inform others with a spirit of leadership while being a dedicated contender for the faith. I am devoted to helping others renew their minds, rejuvenate their spirit, and bring about change that will ignite their personal journey to freedom and success.
What the world needs now is love. But more importantly, what each individual needs is an opportunity to realize their worth and potential in a world that many feel has failed them. Although I realize that this task is not easy, I feel that I have, without a doubt, chosen to fight the good fight.
Cee Cee Michaela
Copyright © 2004 All Rights Reserved
Founder of Godzgirl Network, Godzguy Network and The
HOLY
wood Retreat,The Purity Ring, Ladies on the Lake,Operation help Me, The Jesus in Me Fan Club, Little Ladies on the Lake, Teen Girl Pajama Party on the Lake, Saving My Marriage on the Lake
---
Where do I know this girl from?
A dancer in 569 performances as Gregory Hine's little sister on BROADWAY!
A singer on Broadway (The Original Cast!
)
A TV Actress, Yvonne, the zany cop, on the longest running black show in America with 4 million viewers
A song writer and music producer for her very own CD landing #6 on the Gospel charts in Europe!
A purity ring advocate with over 4,000 girls who wear her purity ring!
A movie actress, Simon, starring in the hit movie and sang her hit song, "So Much Luv!"
A testimony and was interviewed for three years on TBN which reaches 2.3 million viewers!
A founder and hostess with over 1,000 girls attended her 3 day Purity Vow Retreats!
A covergirl of a top Gospel magazine in America!
A powerful subject for the Cee Cee Michaela Story- a 20 minute special on
CBN which airs in 100 languages, seen in over 200 countries & access to more than 1.5 billion people
A health and wellness coach- helping hundreds to lose weight on her very own Michaela Matcha Green Tea
A host as Terry Crews requested her to do her purity ceremony LIVE
on his reality show for his daughter- Aired:April 27, 2011!
A teacher who taught 75 girls life skills classes out of her personal studio in Atlanta, GA
A website info geek with 11,000 dedicated email list fans of her 11 year website
An avid FB poster with 7,000 dedicated fans who love her daily posts!
A role model with a 10 year anniversary of her waiting abstinent until marriage and her ministry
A Matcha Green tea and Matcha GREEN smoothie recipe specialist
A motivational speaker who has been invited to more than 400 churches and countless schools
and colleges speaking in about 38 of the United States and the Carribean!
A tour guide with Marriage Retreats with hubby on Lake Norman, NC!
---
Ce
e Cee is a proud BFA graduate of...
---
Click on the

passport

to read about Cee Cee's mission work in her ...
---